We officially have a long-term address in New Zealand!
Mind you, it's just a rental.
We'll be moving in on June 16th, once our vacation rental expires. Here's what our kitchen looks like: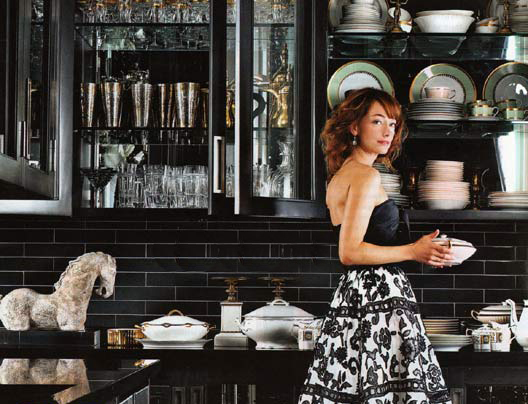 And that's me in the dress, just unloading the dishwasher.

No really, that's Kelly Wearstler. She's famous.
Our new neighborhood is in the St. Heliers area, just fifteen minutes from the heart of Auckland. We'll be within walking distance of a beach, and the St. Heliers village center; which offers it's own butcher, produce stand, bakery and library. I'll have to get a basket, for bread. And a library card, for encyclopedias.
I'm pretty excited about it.
And there's enough room for visitors, so you'll have to come see my beautiful kitchen in person.