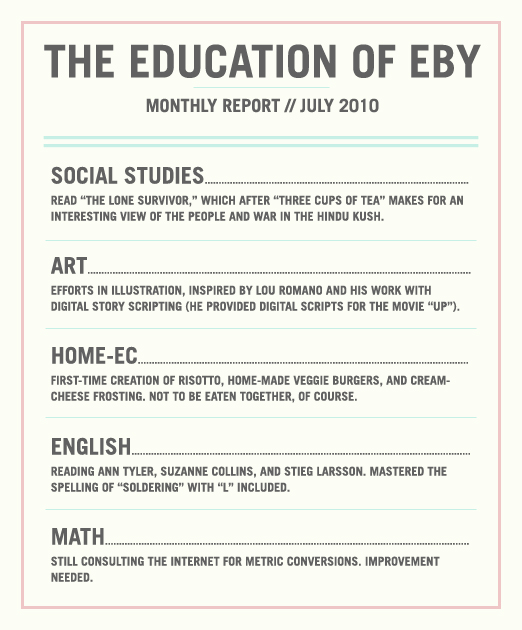 I'd like to start sharing the things which go unseen, most likely while I'm puttering at home alone, wearing something comfy.
The mind just works better, and achieves more, when powered by elastic waistbands.
So, here it is, my self-assesment of last month. You'll notice I haven't included grades. That's because in real life, you don't get grades.
Thankgoodness.