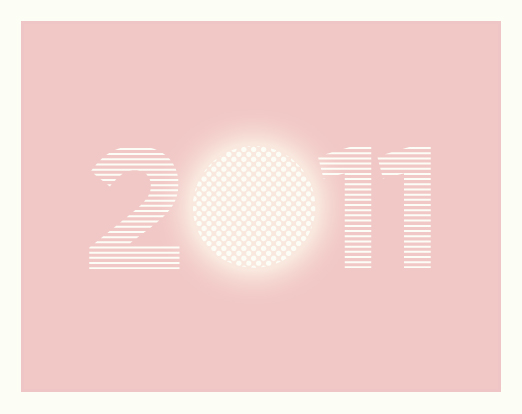 The prospect of starting a bright, shiny new year never really left me impressed. The idea of buying a gold sequence dress to wear at a roof-top count-down party with a step-and-repeat wall and paparazzi always sounded fun, but never really came to fruition. And my resolutions always seemed to kick in mid-year after a new hair cut failed to satisfy my need for life change.
That's why it caught me off guard when I felt something this year. Maybe it was standing on the dark beach in humid weather—trying to see fireworks—that struck me as familiar and celebratory. I guess being one of the first to see the new year tumbling through the world was part of it, too.

I was so inspired, I even made a resolution.
But I can't even remember it anymore. I guess we'll have to wait until after that hair cut in June.
Christmas, The Sidenote:
Christmas here was less than festive. The tree wilted in the heat and our holiday dinner was orientated around what could be grilled. We did, however, institute poppers as part of our Christmas tradition. It left us feeling rather British, as well as bolstered our stock of really horrible jokes (each popper contains a party hat, trinket, and really cheesy joke